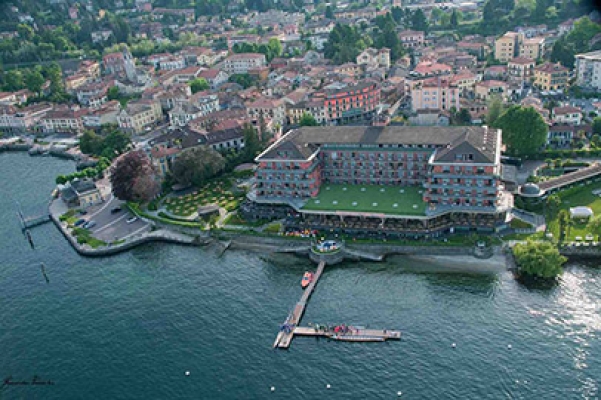 DRAGON BOAT EXPERIENCE: DRAGON BOAT RACE FOR VERBANO EVENTS
After ten months of accurate planning, Verbano Events organized, for a company leader in forklifts, a half-day team-building on Lake Maggiore for 120 guests, consisting in a Dragon Boat race based on the lake in front of the Grand Hotel Dino.
The Dragon Boat race was a tremendous success. Here's what the customer wrote after the event: «The Customer Services Conference is over and we would like to thank you for the cooperation. We talked to Mrs. Becker who was very happy with the whole event and all parts of the programme. She mentioned that almost every guest participated in the Dragon Boat Race and all in all it was the best event ever. The weather was the icing on the cake. So once again: Thank you for your effort, the great job and professional realization! We hope to see other beautiful parts of Lake Maggiore next time!».
Dragon Boat Experience is specialized in organizing outdoor activities for corporate groups: apart from the specific activities carried out by Dragon Boat, they are specialized in Polynesian canoe, rafting and canoeing in general, as well as all those sports activities that are considered particularly suitable for team building. Companies are attracted by the remarkable involvement shown by participants, the spectacular aspects related to the events themselves, the image of team sports, the opportunity to sponsor boats and shows in a vast area and also by the considerable interest shown by the mass media. The Dragon Boat Experience provides All Inclusive packages, including the location, the technical equipment and management for the Dragon Boat activity.
See all newsletters