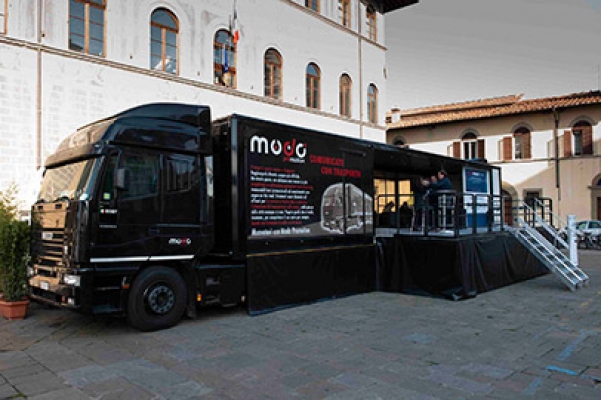 MODO PROMOTION
With Modo Promotion a fleet of modern trucks for high impacting events, fully customizable, travel and stop in the squares of Italy taking brands and products in direct contact with the target audience, wherever it is.
For the Test Show Modo Promotion set up a hospitality truck with a floor area of 60 square meters, equipped with expansion, windows and terrace open on Piazza Ognissanti, fully customizable and personalized. The surface was divided in three parts, distinct and complementary: a secretarial office, used by the organization management, a reception area with desk for credits and the distribution of badges, and a briefing area, with elegant armchairs, a table and a monitor.
It was really a "test", in the full sense of the event title, thanks to which guests have verified the versatility of the solutions making Modo Promotion the ideal partner for the development of an alternative communication, dynamic and highly addictive.
See all newsletters