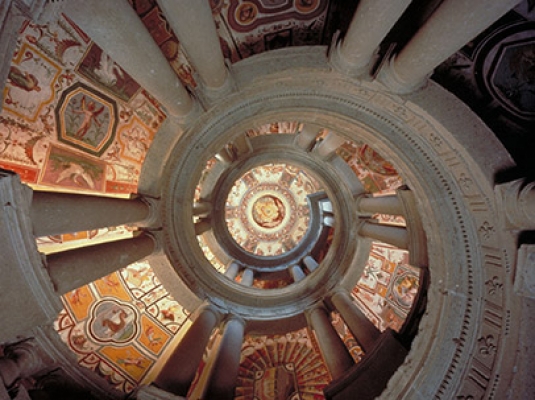 ITALY'S FINEST: SELECTIONS
IF (Italy's Finest) details its "selections", truly exclusive gems for people cultivating interests in the Italian capital city's artistic heritage.
Roman promenade: A walk through the historic center in search of the unnoticed and unseen. Look beyond the famous sites to see the history and richness hidden within the city's tremendous and fascinating details.
Imperial marbles: the blood of Rome: A survey of historic marbles and discussion of their use in relation to contemporary traditions and techniques. Itinerary includes both religious and secular sites.
The resplendence of medieval faith: Discussion of the fi nest examples of mosaic craftsmanship of Late Antiquity, focusing on the visual and didactic power of the mesmerizing medium.
Roman modernisms: Survey of modern art and architecture in Rome and their relationship to national political turmoil and international trends. Special attention paid to Futurismo, Spazialismo, and Arte Povera.
Forgotten museums: Visit Rome's most overlooked yet most interesting museums, including the Hendrik Christian Andersen Museum, Museo Mario Praz, Galleria Spada, and VillaTorlonia.
Rome in the 21st century: Overview of contemporary trends with special attention to architectural structures housing contemporary collections. Visits to museums, notable buildings and exhibition spaces.
The academy of Europe: Study of Rome as the epicenter of Renaissance culture. Review of works by Rome's greatest Renaissance Masters, including Raphael, Bramante, and Michelangelo.
The strokes of Caravaggio: Live the life of the genius painter, from where he lived to where he envisioned his greatest canvases. Highlights include six masterpieces located in-situ throughout the historic center.
Bernini and his legacy: Survey of Rome's greatest Baroque architect and sculptor and his legacy on the city's physical landscape. Additional discussion of both indoor and outdoor sculptural works.
See all newsletters