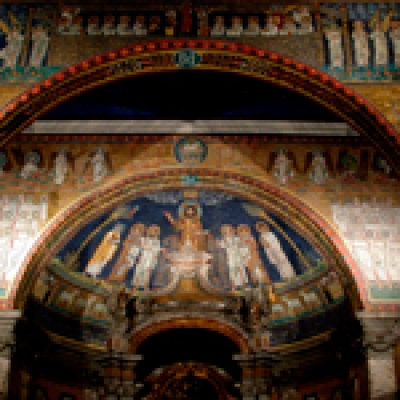 ITALY'S FINEST: ROME
IF (Italy's Finest S.r.l.) details some of its services that allow to "live" the wonders of Roman art, even those little known or closed to the public.
Contemporary Art: Visit to Rome's contemporary art galleries and artist studios with a contemporary connoisseur.
Couture Jewelry Design: View the selection of precious stones and the creation of individual couture pieces. Private tour of an exclusive showroom and model precious pieces.
Epicurious: Visit local markets and delicacy stores in anticipation of a finale restaurant meal highlighting the specialty ingredient of your choice.
Underground Rome: Enjoy a private tour of the fascinating world that lies hidden beneath the modern city.
Private palaces: Witness the splendor and opulence on a private tour of Rome's most sumptuous palaces.
Garden Grandeur: Survey landscape architecture through three of Rome's finest private gardens. Private car or Vintage Vespa transportation available.
Ancient interior decor: A survey of interior decor in Ancient Rome, with works ranging in period, medium, and style.
Roman Baths: Take to thermal waters, first from afar at the ancient baths of Caracalla and Diocletian and then firsthand at Rome's most traditional spa.
Archaeological quest: Excavate alongside a trained archaeologist. Please be advised that all findings remain under the jurisdiction of Rome's Archaeological Commission.
The secret city: Discover obscure chapels closed to the public, walk along hidden passageways, and explore various private collections in the city's historic center.
See all newsletters