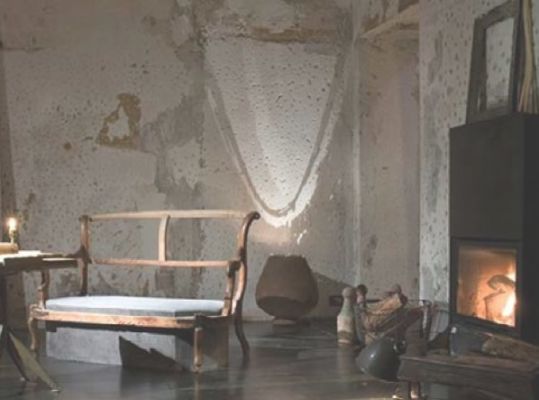 IF EXPERIENCE SELECTION – MILAN 2015
SECRET CITY
Guests will first be guided to the Poldi Pezzoli, a 19th century museum housing works by Botticelli, Raphael and many more. After, guests will visit the Bagatti Valsecchi collection, renowned for its Renaissance pieces, and then will arrive at the Pinacoteca Ambrosiana, home to Carvaggio's Basket of Fruit as well as works by Leonardo and Tiziano. After an artful afternoon, guests will enjoy a visit to Milan's Orto Botanico to delight and relax in its natural atmosphere.
Private visit to the Cenacolo Vinciano
After closing hours, guests will be invited to a private viewing of the Cenacolo Vinciano, the famous Last Supper painted by Leonardo da Vinci. An art historian guide will explain all the details hiding within and surrounding this world renowned fresco.

EPICURIOUS
A selection designed to satiate guests' culinary curiosities about traditional Italian and local Milanese cuisine. The first stop will be the legendary Peck, a temple of gastronomy dedicated to the local cuisine, followed by a visit to the nearby Pinacoteca Ambrosiana and a stop at Biancolatte for a culturally relevant coffee break and tasting of selected sweets. Guests will finally visit a traditional Milanese restaurant for a lesson in the creation of Tortellini from a seasoned expert, wielding her rolling pin, before sitting down to a leisurely lunch.

CONTEMPORARY MILAN
This program welcomes guests to experience the icons of Milan's cutting edge culture and to visit some of the trendiest art studios, galleries and new architectural developments, such as Dan Flavin's praised installation in the Chiesa Rossa and the "Bosco Verticale" skyscraper by Stefano Boeri.

MADE IN ITALY
Accompanied by an expert fashion consultant, this experience invites guests behind the scenes of the private ateliers of Antonio Marras and Luisa Beccaria, where guests will delight in admiring the nuances of the masters' creative processes. Other visits include the Spazio Orlandi and Corso Como 10, for an exhibition of fashion and jewelry.

BEHIND THE SCENES AT LA SCALA
Guests will enjoy a special visit behind the scenes of this magnificent venue, during which they also will enter its historical stage, before continuing the visit at the theatre's adjacent museum and ending up with a custom dinner in a private palace, whilst enjoying a private opera performance.

ESSENCE OF MILAN
This itinerary offers guests a multi-faceted experience of authentic Milanese culture. Guests will begin at the Camparino, where the famous liqueur – Campari – originated, with a tasting of famous drinks made with this beloved ingredient. Next, they will take an elevator to the rooftop of the famous Duomo to enjoy a breathtaking view of the city, and then they will enter the Novecento museum, displaying an impressive collection of 20th century art. Guests will finally arrive at the Arengario, located at the top of the museum, with sweeping views of the square for a delicious meal.

DESIGNER FOR A DAY
A day inside the life of a designer, handpicking luxurious leathers to make a one of a kind bag. With the help of an expert tailor, guests will create their own design from scratch, leaving the fashion house with a beautiful bag that will serve as a daily reminder of the memories made in Milan.