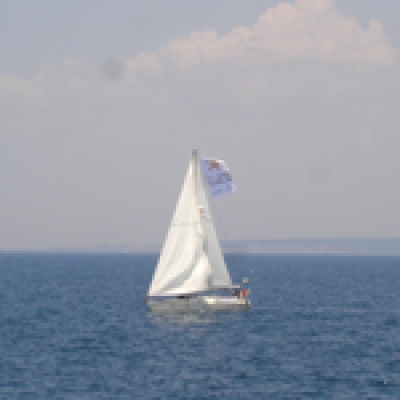 SAILING CHALLENGE: MY SKIN CHECK TOUR by HEVENTO GROUP for LA ROCHE-POSAY
June 13th-July 19th 2009
Sailboat is a wonderful way to arrange a tour, whether addressed to the consumer or to the business. In this particular case history, which was designed to combine maximum brand visibility with the practicality and safety of medical examinations carried out in a sailboat from 44 to 51 feet, the medical examinations carried out in the boats were more than twice those provided!
Hevento Group had decided to focus on the beaches for the actions of visibility and the harbour – where the walking in the afternoon and evening takes place – for the visits. The Project My Skin Check was a prevention campaign to raise the awareness of both skin melanoma and the protection against UV rays. Not an aggressive campaign but a chance to get informed and prevent. La Roche-Posay promoted its products for sun protection, combining a social activity that has allowed to undertake a study on cutaneous melanoma through more than a thousand medical visits performed in the six stages of the tour, against a prevision of just five hundred! The sail has been chosen because it represents freedom, ecology and health.
The event took place in six consecutive weekends from June 13th to July 19th, 2009, each time in a different and quite picturesque place: Santa Margherita Ligure, Castiglione della Pescaia, San Felice Circeo, Gallipoli, Rimini and Lignano Sabbiadoro.
A 4x4 gazebo was installed in a visible position within the various harbours. Inside it, the hostesses took reservations for the visits and distributed both free samples of the product and flyers. The boat used in each stage/harbour was open from Saturday 9.00 am to Sunday 7.00/8.00 pm.