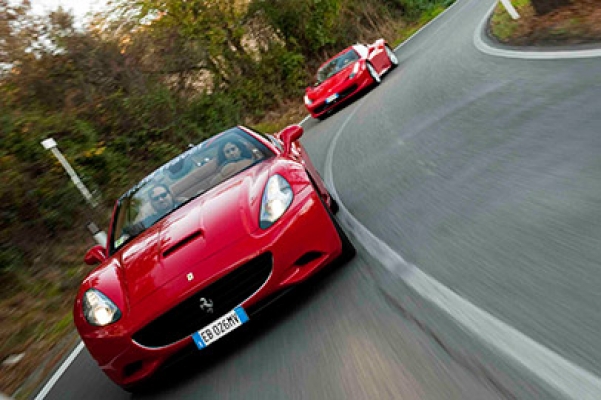 RED TRAVEL
Red Travel organizes top Italian-style incentives & events for primary companies, knitting their spirit and mission, with a high degree of customization.
In the Test Show four Ferraris were involved, two of which were static in Piazza Ognissanti (much admired and photographed even by passers-by) and two running every day from the "base" at Villa Olmi, around the hills surrounding Florence. From there, briefed by the tour director and assisted by a six-people staff, both the buyers and the journalists who had expressed a desire to try this activity (obviously spread over the four days) left for an exciting tour through the Chianti roads followed each time by two safety cars.
Since 2004, in cooperation with major incentive houses and international and Italian travel agencies, Red Travel – Italia in Ferrari has provided the best of "Made in Italy", in terms of luxury and exclusivity, offering to the guests the complete range of Ferrari models. Every journey thus becomes a perfect fusion of art, food, fashion, architecture and spectacular sceneries.
See all newsletters